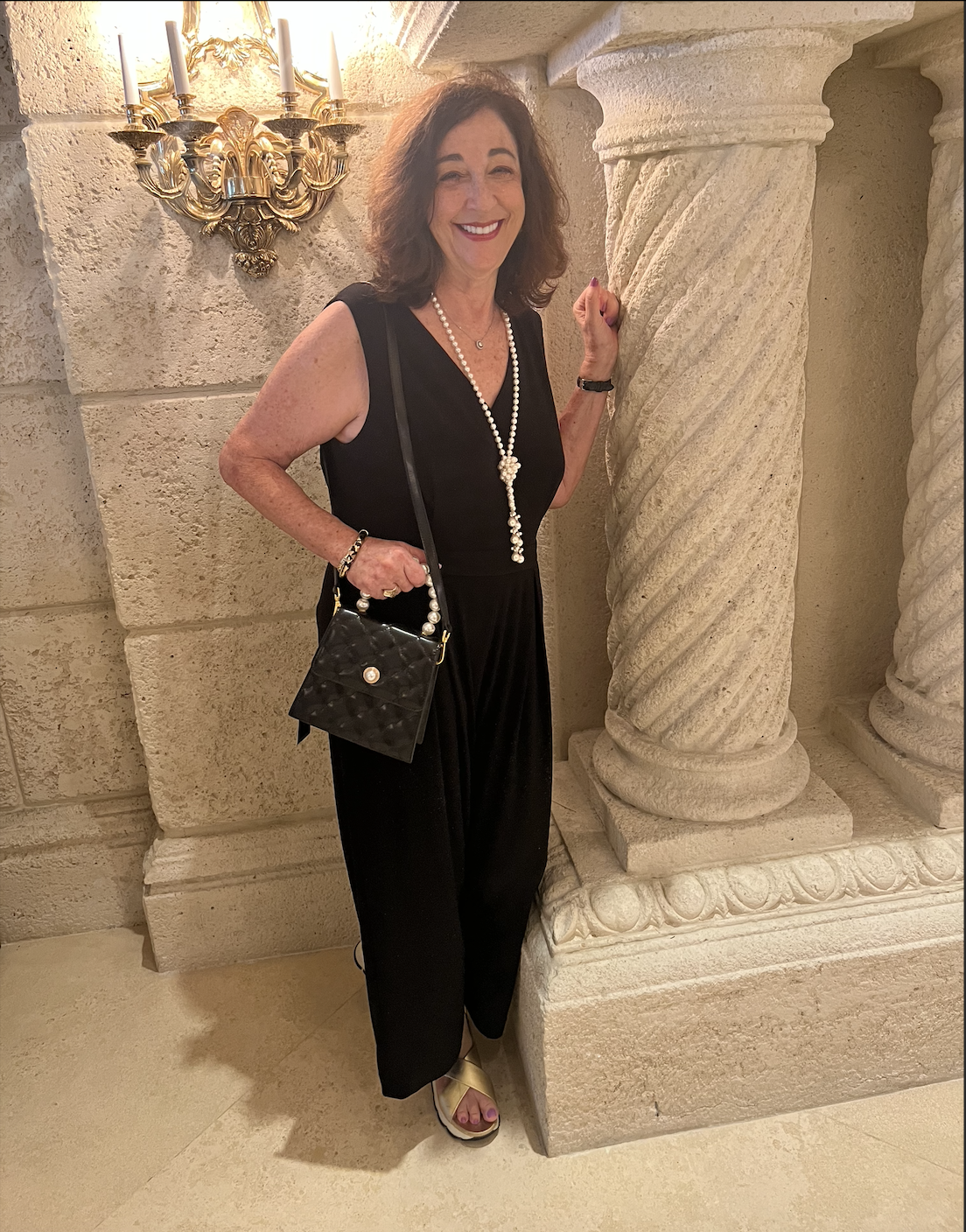 "Now you can Experience the magic of the Bonnie's Loft trunk shows online!"
"The handbags America is raving over!"
"The handbag line that your bestie is trying to keep secret from you"
In The Press
Step into the world of Bonnie's Loft, a unique leather handbag company that defies the norms of a traditional brick and mortar storefront. Founded in 1996 by Sallie B. Steltzer in sunny South Florida, Bonnie's Loft is not just a boutique but a traveling haven that caters to the philanthropic community throughout the entire state of Florida.
Sallie, a remarkable entrepreneur with a heart of gold, has seamlessly merged her business acumen with her passion for giving back. For over twenty-eight years, Bonnie's Loft has been a driving force in raising and donating thousands of dollars to more than twenty local and national charities. From supporting religious and cultural organizations to contributing to medical research, women's issues, children's welfare, and animal rights, Bonnie's Loft has become a beacon of hope and compassion.
In recognition of her tireless efforts, Sallie was honored with a nomination for the prestigious 2015 Woman of Distinction Award at the esteemed Boca West Country Club. This accolade served as a testament to her unwavering dedication to making a positive impact in the world.
Born and raised in the fashion mecca of New York, Sallie's upbringing was steeped in the leather goods industry. Her parents owned a thriving leather goods factory, while her grandparents operated a string of successful retail clothing boutiques. Imbued with an innate sense of style and armed with firsthand exposure to the fashion world, Sallie's keen eye for trends blossomed during her five-year sojourn across Europe. She absorbed the latest fashion trends before they even reached the shores of the United States, solidifying her position as a true fashion connoisseur.
Experience the magic of Bonnie's Loft trunk shows online from home!
Fashion-Forward Leather Handbags
Bonnie's Loft, SBS is a fashion-forward leather handbag company based in South Florida since 1996, owned and operated by Sallie B. Steltzer. Our collection of timeless leather handbags are purposely selected to fit right in to your closet.
In addition, Bonnie's Loft has raised and donated thousands of dollars to twenty local and national charities. In recognition of our efforts, Sallie was nominated by the Soroptimist International, Boca Raton/ Deerfield for the 2015 Woman of Distinction Award.
The same selection you've loved in person, now available online.
From satchels to totes and clutches to hobos, we have a handbag for any occasion. Using the highest quality skins and fabrics makes them both beautiful and durable; these are the handbags that last a lifetime.